Welcome to your new passion! I'm so happy to support you on your new hoop journey and help you find your perfect sized beginner hula hoops.
It's a hard decision to make and the choices can be overwhelming, so I have a quick guide to help you pick. If you have any more questions after reading this guide, please contact me.
​
*NEW 2 sizes in 1 hoop!
Pick 2 sizes you want, in the same diameter
IE 30″ and 36″ in 3/4″ tubing.
Your hoop will come in size 30″ with an extender piece to make it a 36″.
TO ORDER:
Go to the shop page, and look under the beginner hula hoops section. Add the hoop you want to your cart, in the smaller size.
Next use the travel hoop add-on.
Choose the 2 piece travel hoop option and leave a comment about your larger size.​
For hand and waist hooping: a spiral taped hoop in 3/4″ tubing, size 34″ or 36″ or 38″ ($60). You can custom design your tape or pick from my shop.
2 hoops, one in 5/8″ tubing, and one in a larger size is the most ideal if your budget allows.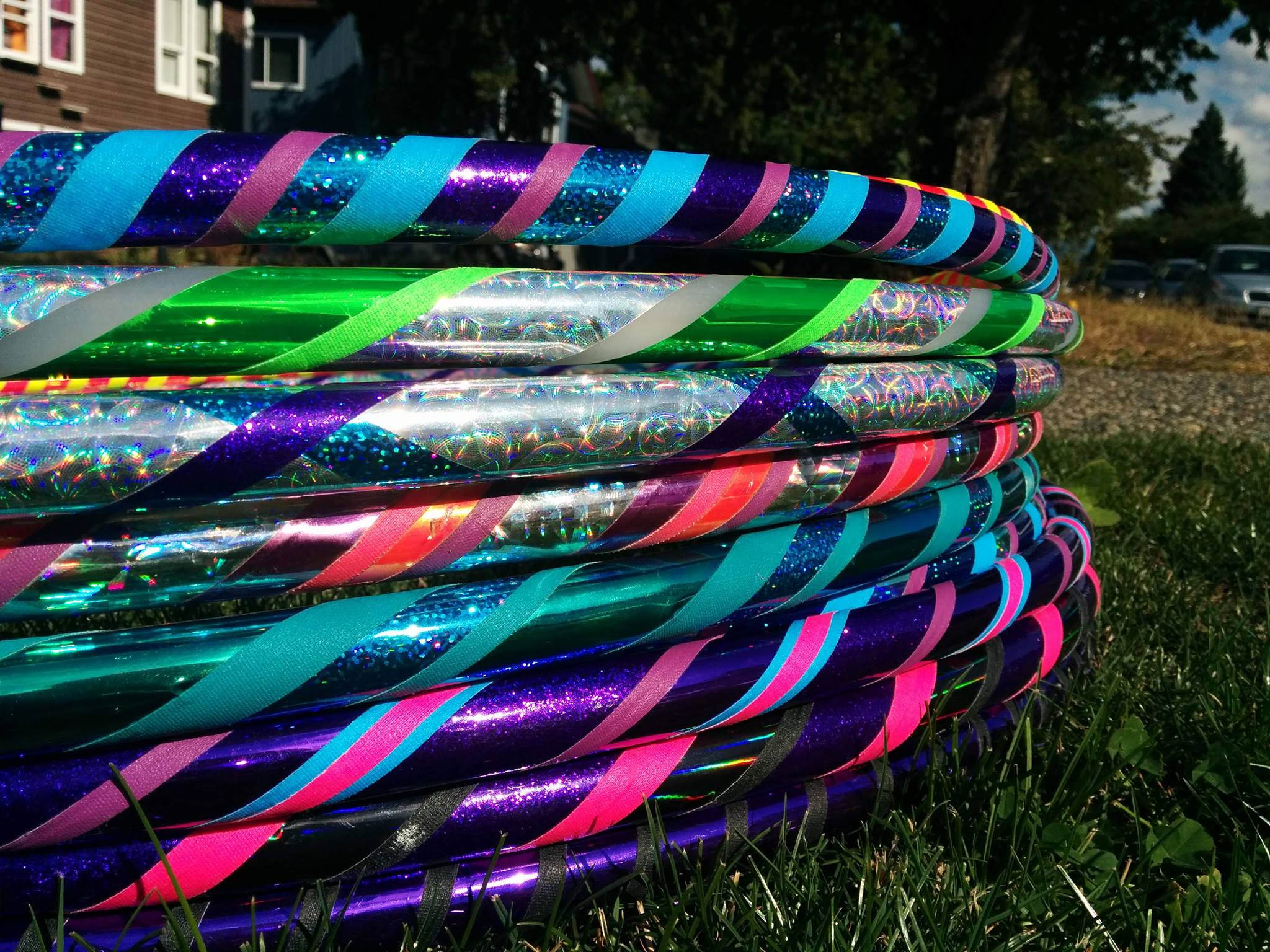 Why HDPE for Beginner Hula Hoops
It will be easiest to learn waist hooping because it is heavier and has grip tape all around. It will also be good for learning all hoop tricks as a beginner. If you live in Vancouver you may want me to resize it smaller in the future (free offer). If you are a quick learner or are short/small framed I suggest the smaller size. For tall/curvy people I suggest a bigger size.
Alternatively​, try polypro
 A bare coloured polypro with grip tape spiral around or as a strip on the inside ($40) in the same size. Without grip is fine but note it will be slippery. Some people like to sand the inside or use hoop wax. See the tubing guide for full selection.