Unicorns, Rainbows and Hoops, oh my!
Kids birthday parties just got more fun! Radiant Life is excited to provide your child with an exciting, interactive hula hoop birthday party in Kelowna and area.
With 4 years of experience in children's birthday party entertainment, Laura Loops loves dressing up and introducing people to the magic and wonder of hula hoops – especially at kids birthday parties!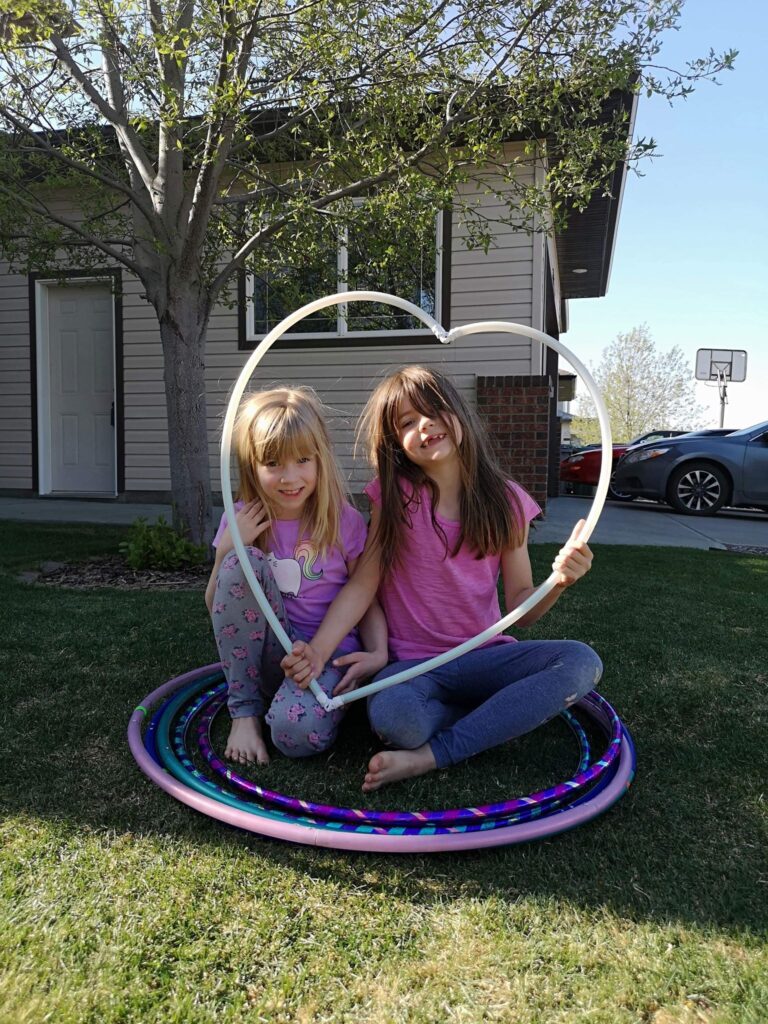 Choose one of the party options: Hoop Play or Hoop Making – or combine both for extra fun!
Contact me in advance for more info, for combine make and play rates, or to see if your preferred date is available
Hoop play is engaging and fun for kids (and parents!) to enjoy hula hoop games and tricks!
-Unbreakable hoops are provided for play
-Ideal for ages 5 through to adults
-Customized play for any age group
-Ages 8+ learn fun & easy tricks, then learn a small routine to perform at the end!
45 minute package or 1.5 hour package
1.5 Hour package also includes:
*kids can get their faces glittered with eco glitter
*special gift for the birthday child
*sing happy birthday
Ideal in your backyard, park, or a rented multipurpose room or gym
Kids absolutely love making their own custom colored hula hoop!
-A wide variety of high-quality tape is available so kids can cover their hoops
-Bare blue/red hoops are pre-made
-Hoops are UNBREAKABLE! So you never need to buy another one
-Some parents use this instead of goody bags
*ages 7/8+
*Please note hoop making parties of 7 or more AND parties of 13 or more require 1-2 parents to help supervise, or book ahead so I can bring a helper for the party.